Sell Wine to Chinese Residents in Mahjong Center
2017-02-14 11:17
WBO Global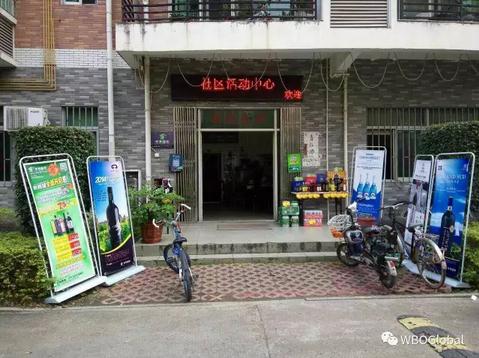 Photo credit: WBO
WBO reporter | Jeff
Translate and edit | Kiwi

Recently, a wine merchant in Fujiang has sold his wines into 50 communities successfully. In his latest interview with WBO reporter, the merchant Cheng Sheng shared his way for selling wine to residents.

Starting from November 2016, this "community project" has set in many communities, some of which are in mahjong centers, grocery stores, lottery centers and tea shops. To his surprise, partners with worst performance guaranteed at least CNY 2000 (€237.15) in return, and partner with the best performance has earned more than CNY 10, 000 (€1365.77) within just 15 days, CNY 30, 000 (€4097.3) was paid back to him for wine purchase.

He told WBO reporter, the former 50 stores were set by interpersonal connections and the later were explored by sales. Due to good reputation in former stores, it's much easier to find partner for this "community project" than expected, with a success rate of 50%.
Never under-estimate any consumption needs
As we know, playing mahjong is one of the most common and enjoyable entertainment for middle-aged to kill time in China. Residents playing mahjong are featured as spare money owner too.

One mahjong center has paid back CNY 10,000 (€1365.77) to me monthly, said Chen. He still remembered that a mahjong player has bought many bottles for relative's wedding ceremony.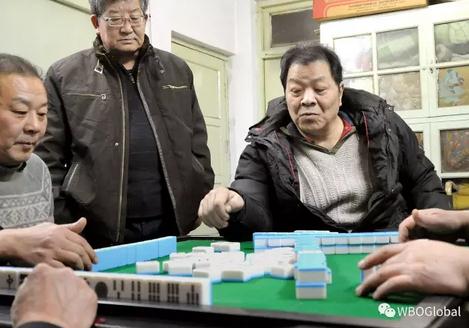 Photo credit: internet
Rules for "community project" are to lower partners' risks and cooperation restrictions. "Exhibition shelf for 18 bottles will be given to each partner for show case. Wines were mainly priced from CNY 39 (€5.33) to CNY198 (€27.04), from VCE wine to Australian fine wine." Chen said, "Wine demand varied from occasion to occasion, such as wedding, gift or home consumption. The right approach is to match different prices with different needs."

For these partners, they don't have to spend money on importing wine and can actually receive profit once it sells out, especially in those stores with fixed site cost, which almost means zero risk to them.

In addition, partner takes 30% of sales value as their rebate and settles by weeks. Meanwhile setting wechat group is another way to serve for partners when they have question or need support.
For vintners, partner's escaping without paying is the biggest fear they have to bear and the highest risk they undertake. So "how to reduce risk to the lowest point" came as the first concern. Cheng will check partner's economic status before cooperation, those who owns real estate in relevant community will be his first choice. For target partners who just run a grocery or tea shop by renting from the owner, Cheng will take their tenancy term and trade situation into consideration, cooperation started only after signing a contract.

Partners in cooperation with "community project" has achieved double order after running for 3 months. In Cheng's statistics, one third of these cooperated stores sells more than expected, one third has just reached the expectation whilst the rest didn't sell as many as expected.

If the article wins your recognition, don't hesitate to share it to more wineries and vintners.