A Wine Merchant from Pinduoduo, Tik Tok was Fined 160000 RMB with Fake Wines
2019-07-16 11:57
WBO Global
On June 10th, WBO's exclusive report "Importer Reporting Counterfeits in Pinduoduo and Tik Tok, which was Later Sold Out." A few days ago, we received the news that the company involved named Longkou Huiteng Trading Company was investigated by the local market supervision bureau and was fined 160,000 yuan.
Importer Finds Counterfeit Wines; the Suspect Illegally Set Up Fake Wine Production Line

Previously, a Shanghai importer reported to WBO that they found the counterfeit products which the original ones were imported by them were in Pinduoduo and Tik Tok online shopping platform.
The importer was Shanghai Liji International Trading Company. They found the addresses of two wine merchants who sold counterfeit wines and made complaints to the Market Management Supervision Bureau in Yantai and Taizhou.
A few days ago, the importer contacted WBO again, saying that he recently received a written reply from the Longkou Market Supervision Administration on this case.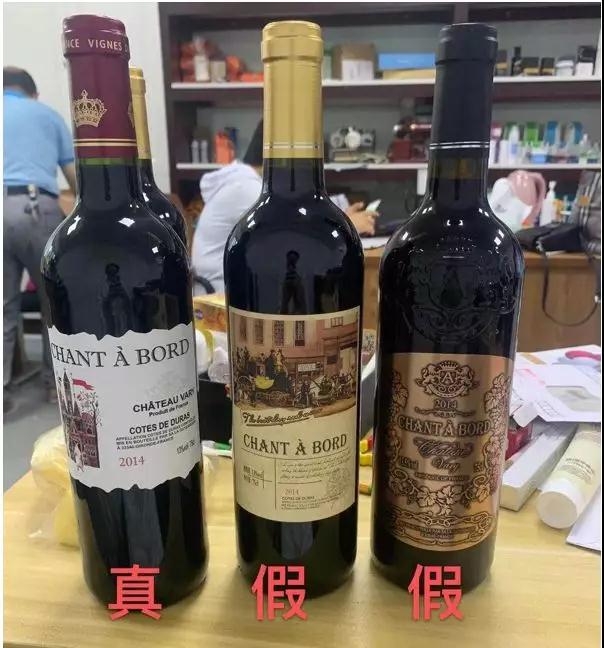 In this reply, Longkou Market Supervision Administration indicated that it immediately launched an investigation after receiving the complaint. After investigation, Longkou Huiteng Trading Company was confirmed to have been producing and selling fake wines in "Shengkabao Wine Shop" on Pinduoduo from March 7th, 2018.
On June 10, 2019, Longkou Market Supervision Bureau seized 193 boxes of Petrus dry red wine with the exclusive right of registered trademark "BORDEAUX" in the warehouse of Longkou City Huiteng Trading Company.
In the beginning of December 2018, the merchant added a wine production line without a food production license. It was found 193 cases of trademark infringed wines on the spot, resulting in an illegal profit of 7281.4 yuan.
RMB 160,000 Fine. Lawyer: could be Transferred to the Police

According to the above situation, Longkou Market Supervision Administration has determined that Longkou Huiteng Trading Company constituted illegal acts of counterfeiting the origin of wines, false propaganda, trademark infringement and unlicensed operation. The Bureau has taken enforcement measures to detain the wines.
The supervisory department imposed a total penalty of RMB 160,000 to the company and confiscated one of the wine production lines.
WBO learned that the response time of the relevant departments was July 4, 2019, which means the Longkou Market Supervision Administration handled the matter within one month, demonstrating a high efficiency.
Chunxiang Zhao from Beijing Junzejun (Nanjing) Law Firm pointed out that at present, the market administration only has the power of administrative punishment. If a crime is constituted, it can be transferred to the political and legal department.
Counterfeit Wines have Obvious Faults

According to the short video, the counterfeit wines have embossed bottle and gold-plated labels. You buy two cases and give two cases for free. Each bottle is as low as 39 yuan, and comes with 5 pieces of wine accessories. Some professionals have pointed out that the embossed bottles and gold-plated labels are not common in Bordeaux. Bordeaux wines do not often use gold-plated wine labels. In addition, "Shangkabao Winery Dry Red Wine" shows that the grape varietal is "60% of Cabernet Sauvignon and 40% of Cabernet Gernischet". However, Bordeaux does not produce Cabernet Gernischet.
In the Shengkabao online shop, there are two different labels, but the names are all CHANT ABORD wines. The price is very low, one of which is 6 bottles for 88 yuan, each bottle as low as 14.66 yuan.
Longkou Market Supervision Administration also mentioned in the reply that the Zhejiang Taizhou Laijin Advertising Company involved in the case was suspected of buying and selling trademark infringement. The evidence was sent to the Zhejiang Taizhou Sanmen Market Supervision Department.