Fake Carlo Rossi Were Investigated in Shanghai
2017-03-07 09:32
WBO Global
WBO reporter | Morris
Translate and Edit | Kiwi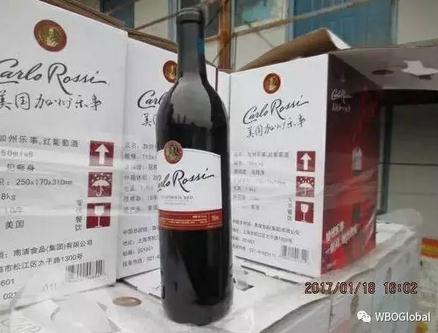 photo credit: Sohu.com

Recently, in the action of alcohol check, Shanghai police has seized bottles of fake wines. More than 20,000 bottles (about 3000 cases) of Carlo Rossi counterfeits were investigated and amount of CNY 800,000(€ 109,456) was involved in the case. Two suspects Lin and Shi were taken away by police.

Genuine and false mixed for the booming demands of Spring Festival

By the end of last year, Shanghai police has found that a large amount of wines were stored in a shop whose packages were not in line with the real ones. While due to the confirmation with official brand operator, they were identified as counterfeits. An intensive investigation was carried out by Shanghai police in the following days.

This January, the runner Shi confessed his crime and disclosed the warehouse in which these fake Carlo Rossi stored. Then police has implemented targets action to arrest the other suspect Lin. Lin has been providing Shi fake wines for long term and has sold him large quantities of fake wines at the lowest price for strong demands of Spring Festival.

The case is under further investigation now.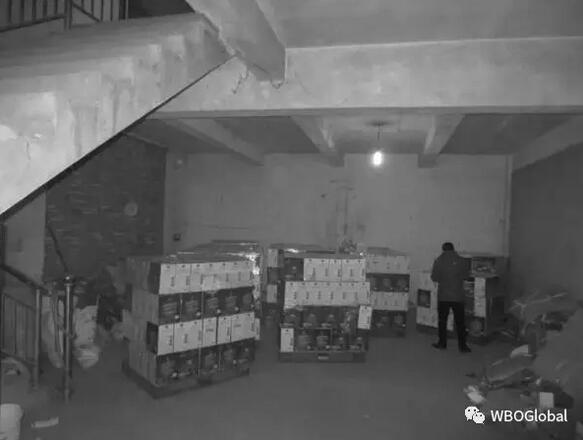 photo credit: Sohu.com

It's appalling that warehouse of these counterfeits lies in the same area next to Nanpu Food Group, the official agent of Carlo Rossi. Criminals were trying to mix the false with genuine.

Carlo Rossi was the No.1 item among imported wines

Carlo Rossi was produced by E.& J. Gallo Winery from 1974 in California. The brand started its business in China from 1995 in cooperation with Four Seas Group and got popular for a time in Fujian province. After its partnership with Nanpu, Carlo Rossi became hot in Shanghai and Zhejiang province by its good reputation, approachable taste and affordable price.

In the former report of WBO, yearly sales value of Carlo Rossi has reached CNY 140 million (€19.15 million) in its peak in Fujian. With the importing volume of 9 million bottles, Carlo Rossi once ranked first in 2013.