Importers are trying with China Railway Express for shipment?
2017-04-17 17:01
WBO Global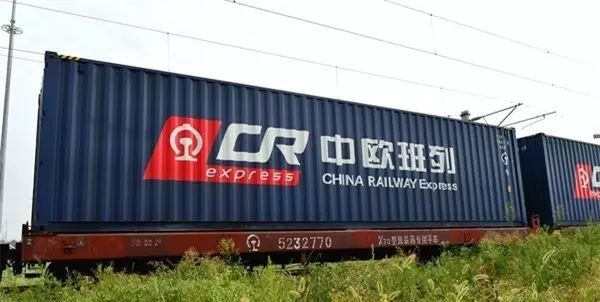 Photo Credit: Internet

WBO reporter | Morris Translate and edit | Kiwi

WBO has reported the shipment problem from Europe to China, which increased 60% in payment and delayed for one month more. Many importers expressed worries on this.

Meanwhile, more and more "CHINA RAILWAY Express" has set up for shipment to Europe, and only takes roughly 10 days. Some importers is now taking railway into consideration.

High efficiency with government subsidy

Bordeaux Vineam Group is now trying to import wines by China Railway Express to China Sichuan province. Hou Quan, China market director of Bordeaux Vineam Group, told WBO, "The advantage of China Railway Express is its high-speed, as is promised by related offices that it takes only 15 days for shipment. In fact, it's about 25 days in total. Compared to our former 2-month sea shipment, this goes more efficient."

Like Bordeaux Vineam , Saint Gamitour Wines took China Railway Express as their first choice when importing wines from Germany to Sichuan for its high efficiency and convenience.

China Railway Express started in 2011 from Chongqing to Duisburg. In the following years, Zhengzhou, Yiwu, Wuhan, Chengdu, Urumqi, Guangzhou has set uprailway express to Europe in succession. As statistics shows, China Railway Express has run 1702 trains, which increased 109% compared to 2015. Due to fierce competition within Ports and subsidy from local government, railway shipment price reduced correspondingly.

Price of shipment by railway almost doubled that by sea

However, the shipment price for China Railway Express is higher in comparison to sea shipment, even though sea shipment price has risen sharply this year.

In the latest interview with Chengdu logistic company, it will cost 2600 USD from Nuremberg (nearest to France) to Chengdu.

While Hou disclosed that it cost 4000 USD/container from wine producing region in France to Holland or Poland, then to Chengdu, it almost doubled 2000 USD by River-and-Sea Coordinated Transport. That's to say, importer probably will not choose China Railway Express except in hurry situation.

Vintners based in Xinjiang will not import wines by train

It's noticeable that wherever the train goes, it will definitely pass by Russia area undergoing an extreme cold weather condition.

"There isn't any constant-temperature cabinet from Georgia to Xinjiang. It's likely to see wines frozen and corks expand. Therefore, I would rather choose sea shipment even if it's further than by railway. As for the emergency case of En Primeur, I'd rather import by highway transportation. " said an importer from Xinjiang.

Ge Zhengbo, general manager of a wine supply chain, said, "Wine quality is likely to be effected by shaking in the train."

It still can be used in high profit product

Then is there any commercial value for China Railway Express? Is it just a false proposition for wine logistics? Through WBO's observation, it can be used instead of sea shipment to some extent.

For products with much profit margin like well-known wine brands and spirits, as well as imported beer, China Railway Express will be the best choice during the urgent date of delivery.