Penfolds Inventory Shortage Provides Ground for Fakes
2017-07-11 09:53
WBO Global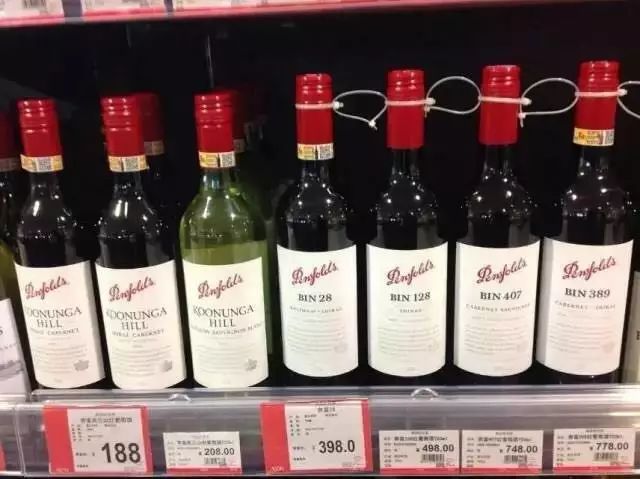 Write | WBO Team Translate and Edit | WBO Kiwi
Recently, WBO learned from a number of authorized distributors under TWE, many best-selling products of Penfolds were out of stock.
Distributor complained: Penfolds is entirely out of stock
According to one of TWE's distributors in east China, Penfolds has run out of stock entirely in mainland China at the present stage, and many distributors were asking for the order, but not succeed yet, this situation will continue to October.
A distributor from north China is also facing stock deficient problems this year, "Apart from Bin389 and Bin28 with a small amount of inventory, the other series of Penfolds have run out of stock before the Spring Festival. The rest Bin 389 and Bin28 are keeping for customers in the mid-autumn season." The distributor added, "If we don't control the pace, Penfolds best seller like Bin407 will be snapped up instantly."
That's to say, consumers are still able to buy Penfolds best-selling products, and inventory shortage are largely seen among importers.
Stock shortage was mainly between June and September
As for the reason of stock deficit, distributors above analyzed: the quota that TWE gives China market each year is less than its demand, so importers usually run out of stock at this period of time.
In this regard,WBO got in touch with Tommy Tse, PR & Brand Communication Manager of TWE, and he told WBO: Penfolds launches new vintage in every October, and is now at the end of our fiscal year, that's why inventory shortage appears. After all, wine is not that kind of product with an endless supply, especially for high-end wines.
Fake Penfolds swoop in
What's more serious? Penfolds authorized distributors pointed out: long-time stock deficient made many fake Penfolds swoop in.
According to WBO, Penfolds fake wines not only exist this year, some of which are disguised by parallel imported wines. Recently, a bottle of Penfolds Bin407 2013 vintage was suspected to be counterfeit in a well-known alcohol store in Shandong province, by a wine educator who is familiar with Penfolds anti-counterfeit package. He detected many details different with the authorized wines of the same vintage.
"China has a large demand for Penfolds, its limited production brings chance to those copies. Due the excellent market performance of Bin389, Bin407, Bin707 in China, fakers produce these best seller which are stuffed with Bin2 and Bin8. And then use Penfolds Rawson's Retreat to produce Bin2, Bin8." Said a Penfolds authorized distributor in east China.
He also pointed out: "All Chinese importers are required to import Penfolds with other brands under TWE, and some tying brands are hard to digest by importers." This situation inspires importer's eager for Penfolds, even pay for high price. This also provides fakers chances for counterfeiting.
As for how to fight against fake Penfolds in advance, Tommy introduced: "We have been working with government departments to combat, and we witnessed remarkable effect. Secondly,we have also been providing various supports to our distributors, and trainings are also being done all the way. If the distributors encounter similar problems, the best solution is to contact the TWE's sales team directly in relevant region.