Alipay and WeChat Cheats in China Wine Business
2017-08-02 09:40
WBO Global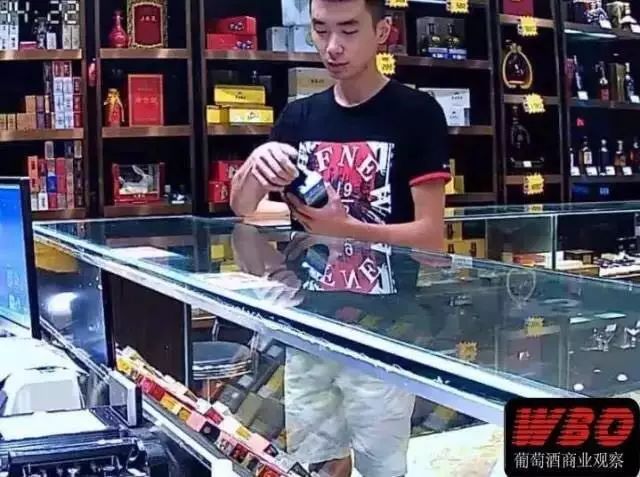 Write | WBO Andy Translate and Edit | WBO Kiwi
Last week, the emergence of a new way of fraud on the market in Chengdu, Sichuan province: Alipay, WeChat cheats using scan QR code arrival time difference, false payment, and many tobacco and liquor stores were defrauded recently.
According to Zhang Li, general manager of Chengdu Liu Ding Wine Line, he was cheated in his store located in Chengdu by such deception, with a loss of more than CNY6000 (€772 ) of liquor.
He told WBO: Cheaters usually take action in a group of two persons, they get mobile phone number from manager's business card in advance, then one of them goes back to the store again to defraud, specifically targeting at high-end tobacco and liquor store, and require the payment by scanning the QR code, and show to the clerk a false paid page done by fraud software. At the same time, the cheater's partner calls the manager immediately, pretending to buy products, which caused the manager too busy to check whether the real arrival of the money, thus the implementation of fraud is done without any suspiciousness.
According to Deng Guoyin, director of Hengtai liquor chain store: Starting from April, this new way of fraud began to develop in Chengdu disorderly, fraud way is the same, two person in a group, one cheat in the store and the other drive a car waiting outside, mainly targeting at high-end liquor and wine stores. Hengtai has 10 stores totally in Chengdu, 5 of which have suffered fraud in recent days, whose average amount of loss per store reached up to CNY10000 (€1289). But fortunately, CNY30000 (€3867) fraud was detected and stopped promptly.
"Many stores suffered heavy losses too." Deng said.
But another distributor Zhang Na said: "I have encountered a similar scam, the cheater told me we are neighbors next to each other and going to buy gifts in my store. After short talks, I agreed that the cheater pay by bank transfer, but in fact the transfer success page is a false one."
"Thinking of our neighbor relationship, and I know online banking seems to delay for a while, so I didn't check carefully, but ultimately found no money into my account, all loss are tobacco and famous Chinese liquor." Zhang added.
Judging from frauds above, Deng reminds all wine distributors or retailers: Be aware of double-check principle and to confirm whether payment arrived. Don't be careless in the busy and noisy surroundings. Moreover, many people use their mobile phone as a Wechat account, which provide chance for cheaters to interrupt. Using separate mobile phone for QR code payment can effectively reduce the possibility of being cheated.