Exchange Rate of € to ¥ Rose 10% in merely 4 months
2017-08-08 09:28
WBO Global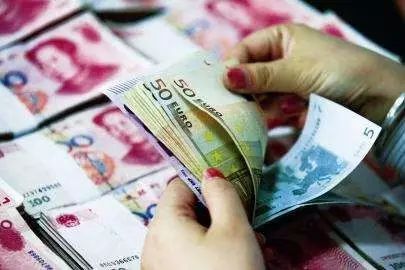 Write | WBO Morris Translate and Edit | WBO Kiwi
Recently, many import and export practitioners are concerned about the sharp rise of Euro in just 6 months, exchange rate of Euro to RMB from 1:7.2 rose to 1:7.9, up almost 10%, is about to break through 1:8 soon.
In 2017, China's import of European wine suffered a rise in shipping costs and a decline in French production, which led to a rise in wine prices, while the surge in the exchange rate undoubtedly raised the risk of wine price rise. WBO has found that many importers have begun issuing price increase announcement to their distributors.
Several importers issued a statement of price increase
Some importers complained through wechat, which were witnessed by WBO team. Then WBO searched on the Internet for the exchange rate of that day. According to Sina, exchange rate of Euro to RMB in August 3rd was 1:7.9703, and the figure in February this year was 1:7.3028, and has been hovering. Until April this year, exchange rate of Euro to RMB began to rise all the way, just in 4 months, almost rise to 1:8. In other words, a bottle of wine with the CIF( COST INSURANCE AND FREIGHT) price at 3 Euro, and now rise about CNY 2 for distributors than that in Spring Festival.
An importer based in Fu jian province, who has claimed that his wine will adjust price due to exchange rate rise, said: "Price adjustment are implemented within Spain DO level and France VCE and AOP level, because the existing price system is unable to support the company's business movement."
In terms of the amount of increase, he said that the current price list is now in the consideration and coming soon, but the increase degree will not be so large.
Another wine supply chain company in Jiangsu province is also considering the price adjustment problem. Zhang Xinchun, general manager of the company, said in the interview with WBO: " Price adjustment is likely to appear in September, with a rise of 5-10%, covering table wines and some entry level wines.".
He also added: "As far as I know, many importers are also facing price adjustment problem in early September. As long as the exchange rate keep rising, it will be a problem for the whole industry, and there will always be vintners who raise price as the forerunner."
Some importers have raised price yet
Zhang also pointed out: not only cheap wine, fine wine and Chateau wine will on the rise too. Although their profit margin may be better, the sales volume of such wine is not big enough to support their business. Those fine wine sellers usually hold wine tastings, new products releasing events, which are money consuming parts, cost in each bottle is also a big deal.
That's true, when WBO interviewed Wu Xianghua, CEO of the fine wine imports company Fine West, said he had already raised the price.
"Euro has been up surging this year without stop. In recent days, an importer asked me to give him suggestion of paying in installments or full amount for his one container Italian wines. I suggest that he pay it immediately. " said Wu.
"Of course, our products are less sensitive than cheap wines. Many clients who like fine wines are not so sensitive to small increase in prices." He said.
Facing the pressure from three external factors
Wu pointed out: "Now imports of wine from Europe, there are three aspects of costs rise. First, the exchange rate; second, logistics costs; third, price rise of wine itself." For sensible importers, the wise way at the present stage is to pay more attention to wines from Oceania and South America.
In this regard, Zhang also said: "Price increases of old world wines, bringing more opportunities to new world wine. In the future, we can only strive to reduce price through mode innovation."
Talking about the future of the Euro, Li Yajun, representative of Maison Bouey, said: "It still has space to rise, but constant rise of Euro will suppress companies' profits in Euro circulation areas, which led to the decline in exports, following by the shrink of economic growth in these areas in next year."
Wu didn't detect any signs of a obvious recovery in Europe's economy. He believes that there is no space for a substantial rise of Euro in short term, and it is now in a relatively high buffer period, will rise a little bit then lower a little bit, similar to the current situation of USD to RMB.