Chilean Cono Sur Sells Well in China Regional Market
2017-08-15 09:32
WBO Global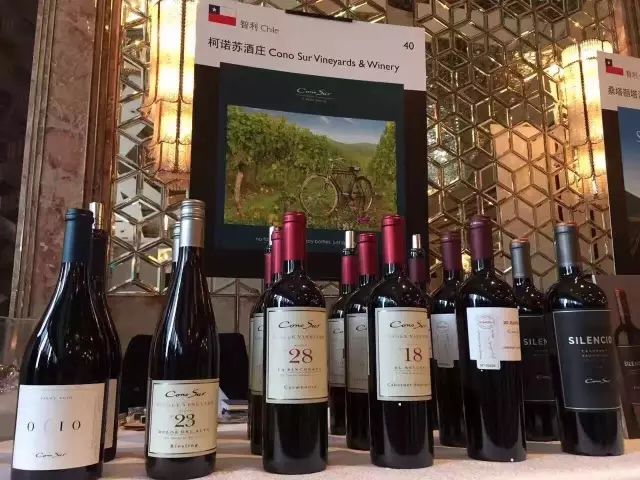 Write | WBO Morris Translate and Edit | WBO Kiwi
In recent years, sales volume of Chilean Wine brand Cono Sur began to increase in Sichuan province, and many tobacco and liquor shops are promoting this brand to their consumer actively. Not only in the city Chengdu, Cono Sur also prevail in other cities like Mianyang, some distributors even revealed that their annual sales value of this brand nearly reached up to CNY10 million (€1.27 million).
As we know, French and Australian wine has occupied the mainstream position of Sichuan imported wine market, as a Chilean brand, how Cono Sur explored Sichuan market and built the distribution networks through its cooperation with tobacco and liquor shops? Let's go through WBO 's in-depth analysis after interviews with related traders.
Sales volume increased 30% in Sichuan
A wine cellar, located in Chengdu Wenjiang district, has been selling Cono Sur for years. According to manager of this cellar Ms Jia Pei, Cono Sur mainly pushes five series in Sichuan, pricing from CNY 80 (€10.1) to CNY1000 (€127), price range of CNY 180 (€22.88) to CNY350 (€44.46) are the mainstream for consumers. For these popular series, the taste is supple and easy to drink. Cono Sur has always been the most popular product in the cellar, retail and group purchase are the main channel for sales, each accounted for 50%. Many customers will come back later after they drank Cono Sur, and mention the right name, to buy it again.
Deng Guoyin, one of the distributors of Cono Sur and ran 9 tobacco and liquor shops in Sichuan province, said to WBO, "The best seller in our shop is Australian wines, the second is Cono Sur."
Wu Yonglei, general agent of Cono Sur in Xiamen told WBO, "Single brand sales of Cono Sur kept an increase of 30% in the Sichuan market."
"Cono Sur has entered into Sichuan market for 4 years. A few years ago, a lot of wines were regarded as profiteering products. Because of its Chilean background, Cono Sur has a high cost performance, and the price is reasonable and competitive, even now, compared with other brands in the same price level, not to mention a few years ago." Jia added, "and Cono Sur is a big brand, it can be found in Internet, consumers can easily recognize its brand image. Besides, Cono Sur, through several years of cultivation, has established a number of customers who were get used to its taste, even if a new brand emerged now with the same price level, it is difficult to change Cono Sur's great performance established for several years. "
"At that time we just entered Sichuan wine market, in the brand promotion, we highlight Cono Sur's brand image and its cost performance." As Wu introduced, "Apart from showing to clients and consumers its world ranking score, yield, we also provide some local best seller, and held blind tasting to let people experience the taste difference objectively. Besides, we did some advertising outside the airport."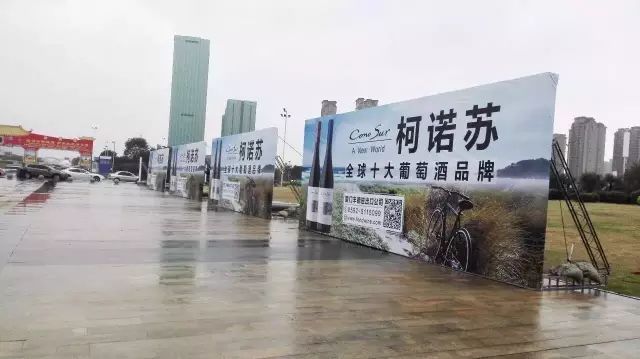 Strong in tobacco and liquor shop
According to WBO, tobacco and liquor shops in Chengdu area are supplied by agent's Chengdu branch, whilst other cities of Sichuan are supplied by distributors.
Jia said: It's very wise to cooperate with tobacco and liquor shops, because such shops have group purchase resources, and include not just wine customers, also Chinese liquor, tobacco and beverages consumers too. When consumers found the shop is selling wine, some will be interested in, and start to buy it. Compared with wine stores, hotels and restaurant channels, consumer circle are bigger, which will bring a wider consumer base for Cono Sur.
Service and profit both are impressive
"Actually, Cono Sur is not a profit product, but compared to a lot of wine brands with transparent price and brands dead in the price war with other competitors. At least it won't make you pain without gain." Jia said to WBO.
In addition to a reasonable profit, Jia also pointed out that Chinese agent of Cono Sur will provide a return policy, nor engage in selling "non popular wine + popular wine " tie-in sales, shops can return wine to distributor or agent at any time.