No brand and price advantages, Spanish wine declined
2017-08-22 17:22
WBO Global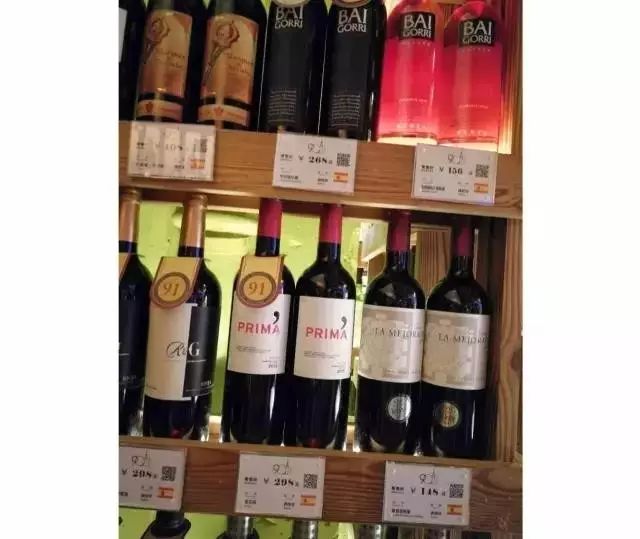 Write | WBO Jeff Translate and Edit | WBO Hersy
In the first half of 2017, customs data showed that the total amount and quantity of imported wines both increased, while the traditional global wine country, and also a major wine exporter to China, Spain, suffered a wine export decline to China, by 8.9% in the total quantity and by 4.3% in the amount of money.
Why didn't such a wine country, Spain, which owns many well-known boutique wine-producing areas like Rioja, Duero Valley, and La Mancha share the profits in the process of recovery in China's wine market?
What restrictions did the name of "Cheap Wine" have on the Spanish wine?
WBO conducted a survey for this.
1.Suppressed by other wine-producing countries
Mr. Chen, who has run Spanish wine for many years, said, the decline of Spanish wine indicated that Italian wine took away the share, for Italian wine has increased its promotion in the Chinese market.
Basically, Spanish wine enjoyed the same reputation with Italian wine. And once Italian wine companies adjusted their strategies in the Chinese Market, Spanish wine suffered the most.
Mr. Xue, the General Manager of a wine trading company expressed: Spanish wine's market share was taken away by other wine countries, such as Australian wine. And the price of a bottle of Penfolds, Autralian representative brand, is equivalent to the price of a box of Spanish ordinary wine.
A Spanish wine exporter, Andre Zhang told WBO: I felt that the Spanish wine fell in the Chinese market was affected by the rise of Australian and Chilean wine, in general, the two wine countries did better promotion in the Chinese market than Spain.
2.The price rise of raw wine and transportation problem
Mr. Zheng, the general manager of a wine trading company thought that the reasons must be complicated and the price rise must be one of them. He pointed out that Spanish wine price rose a lot, from 0.3 euros/liter to 0.42 euros/liter or so, rose by 40%.
But the low-end bottled wine accounted for 50% of the cost, So the final cost increased by about 0.05 euros / bottle, rose by more than 5%. Another reason must be the rise of sea freight, and the shipping arrangements difficulty. Exchange rate impact was relatively large.
China Customs reinforced its review on the low-end wine, which caused a high proportion of inspection and costs.
Mr. Chen also confirmed: Spanish port closed for two times due to strikes. There must be decline of the import amount and quantity after the zero shipment for one and a half months.
3.No leading brands in the Chinese market
Mr Xi also pointed out that he have only met few importers and distributers who were interested in Spanish wine. And he analyzed that Spanish wine has a bad reputation in China.
People all consider it as cheap wine. Those wine companies which only run Spanish wine have limited influence.
(Spanish Wine on sell)
Mr. Zheng analyzed: what matter for low-end products are a stable supply and a stable price system. The products that were already low were harmed the most, and most of the Spanish wines products belonged to low-priced products, which made them even more affected.
Mr. Xue thought: the passive promotion must be one of the reasons. Spanish wine is very cheap and it is sold to the whole world. Some boutique wineries produce small amount of wines and they are easy to sell out.
Cooperative wineries produce a large amount of wines, but they are bureaucratic and hard to communicate. The cost of their exported wine covers no marketing cost and they don't know how to do marketing and sells in China.
The Spanish government and production associations did a bad promotion in China.
4.Affected by the poor harvest, the price of next year may increases
Andre Zhang said, the exports amount of money to China may increases a little, but the quantity may continue to decline, because of the poor harvest caused by the bad climate in many wine production areas.
The price may increase. But if the price of Spanish wine increases, it will come close to the price of best-selling products of French and Australia, which makes it even harder to compete for the Chinese market share with othe wine-producing countries.
But Mr. Zhang thought that it is may not be a bad thing for the market to cool off for a while, and his company still have the confidence to run Spanish products well.
(This article is created by WBO and published exclusively.)