From Aussino to ASC, Grand Bateau Gets a New Chinese Name
2017-10-24 14:39
WBO Global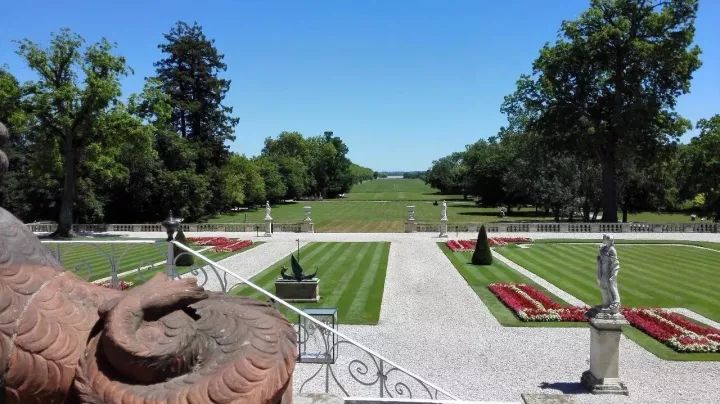 Write | WBO Morris
Translate and Edit | WBO Kiwi
Recently, ASC Fine Wines acquired the dealership of Grand Bateau, the brand under Chateau Beychevelle, and named as "Dragon Warships", with powerful and remarkable characteristics in the Chinese meaning.
The rights of agency belonged to Aussino in the past. At that time, Grand Bateau has a good performance in China market by promotions of Aussino.
Grand Bateau is an entry level wine
For the next step, ASC will mainly promote this wine in traditional distribution networks, according to WBO.
Grand Bateau is one of the commercial brands under Chateau Beychevelle, the Fourth Growth in 1855 Grand Cru Classe classification. When Chinese distributors think of Chateau Beychevelle, they think of its second wine Amiral de Beychevelle and the recognizable commercial brand Grand Bateau.
It is worth noticing that the Japanese wine giant SUNTORY owns 50% shares of Chateau Beychevelle, and ASC is the Shanghai based company owns by SUNTORY.
Meanwhile the newly appointed CEO Yoshi Shibuya has been working in France for many years, who had the management experience in Chateau Beychevelle.

Unlike Aussino, ASC renamed Grand Bateau as "Dragon Warship"
After ASC becoming the sole agent of Grand Bateau, the brand will be updated with a new Chinese name "Dragon Warship", sounds more powerful than the former translation.
According to WBO's investigation, trademark of the former Chinese name "Dragon Boat" has been registered by Australian Aussino International Wines in September 9th, 2008.
However, Aussino ended the dealership of Grand Bateau at the end of September this year.
Renamed Grand Bateau came to the arms of ASC, staying in a more intimate relationship of both sides.
ASC is bound to carry out strategies on targeted brand building rather than simple trade cooperation.

The former name "Dragon Boat" has performed well in China
Grand Bateau, formerly known as "Dragon Boat" in the Chinese pronunciation, was once in Aussino's product list. It was a famous French wine brand among Chinese consumers.
According to an insider, once working in Aussino, disclosed: Grand Bateau was firstly imported to China by Aussino. From 2003 to 2007, due to the easy- to-identify label and smooth taste, this wine was very popular in the past years.
In those days, in one Chengdu local restaurant, Grand Bateau can be sold more than 1000 bottles monthly. Grand Bateau has reached considerable amount in China when being priced at CNY118-CNY168 (€15-€21) in retail, from which distributors enjoyed impressive profits.
Since then, increased competition and parallel imports appeared in the market, together with Aussino's "simple trade" cooperation with Chateau Beychevelle, lead to declining sales in recent years.
And now WBO is concerning a question: what product will match to Aussino's registered Chinese trademark "Dragon Boat"? Will distributors accept the Chinese trademark "Dragon Boat" after it separated from Chateau Beychevelle?
It's a long-term concern for wine industry.