How promotion words works on wine marketing?
2017-12-05 09:36
WBO Global
Write | Column writer Shen Xiangyun
Translate and Edit | WBO Kiwi
Wine selection level of retail stores, to some extent, decides operator's positioning, angle and promotion words.
Wine retailer only qualified in wine tasting skills may eventually condense wine sales to a comparatively small group, like wine enthusiasts or fans. What they pursue are fine wines even cult wines, but these consumers merely make up for a tiny percentage of 5%.
Such wine enthusiasts will occasionally come to my store and buy wines, but they are not the mainstream customers, for whom I provide professional services. I am more inclined to provide diversified services for 95% of mass consumers who didn't know wines very well but come to choose wines for daily life.
For example, when trying to sell wines to a customer who goes to wine store for the first time and willing to spend CNY150(€19) for one single bottle, so according to my experience, the final deal price may be at CNY98-128(€12-16).
From my perspective, "The money you spend on two cups of coffee, can afford this wine, could you like a try?" This guidance words may work.
During our conversation, I simplified wine consumption to people's daily drinks consumption and they can understand wine is as approachable as other drinks. This guidance narrows the gap between consumer and wine.
Recently, I have explored new promotion words that can be used in female groups. Some female consumers are trying to form an "one glass before sleep" habit for health's sake.
Then I recommended one bottle priced at CNY150(€19), and helped with the calculation to reduce her hesitation, "Price of this wine equals to the price of one kilogram of fresh grapes, but it will assist you in better health than just eating grapes, because it helps digest. Besides, drinking dry wines you never worry about sugar while fresh grapes contain sugar which is bad for health when eating too much."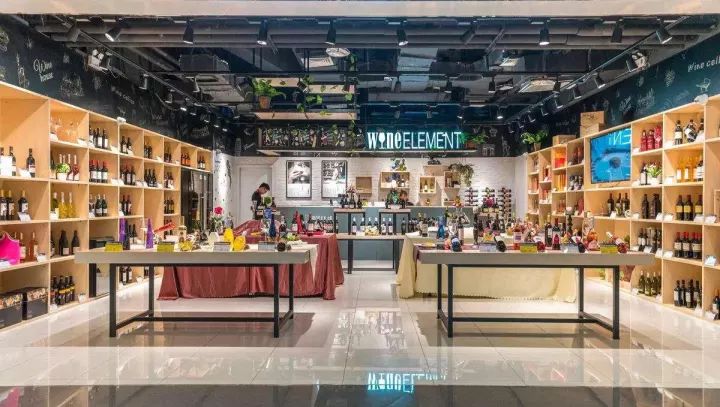 In my wine retail marketing, I did not strengthen much guidance around professional tasting ability, but constantly guide consumers' association with various life scenarios.
Dessert is suitable for pairing with all kinds of sweet white wines, depending on different sweet degrees. More specifically, the Italian sweet wine ASTI is suitable for matching with hot pot, light bodied dry red is preferable in summer, and full bodied or sweet wines can be in perfection with freezing winter.
In the process of getting along with customers in my store, their consumption concept on wine gradually changed from passive to active. Ultimately, wine integrated into consumer's daily life as simple as they drink other beverages.
This kind of customer could spend at least CNY3000-5000(€382-636) in my store for one year, and some advanced consumers will reach up to CNY30000-50000(€3821-6369) in their annual wine consumption, some even spent over CNY50000(€6369) or reached CNY100000(€12739).
Certain proportion of guests may start from a single bottle priced at CNY500(€63).
In simple terms, from wine selection to marketing, there's a main theme throughout the retail business, that is how to help consumers improve various life scenes with different types and prices of wines.
In a word, forming consumer's habit of wine pairing is an important way to push wines into their daily consumption.
​