Police seized forged wines claimed to be made by Hennessy
2017-12-12 10:11
WBO Global
Write | WBO Morris
Translate and Edit | WBO Kiwi
Recently, a batch of wines which was claimed to be made by the company of French Hennessy, was seized by Beijing police and was accused of counterfeiting. In this regard, WBO conducted an in-depth interview and acoverage immediately.

A wine merchant was alledged for selling forged Hennessy wine and was seized
According to Beijing Television, a few days ago, Moët Hennessy reported to authorities that some of the Hennessy wines sold by a store named Lage International Winery in Beijing's Daxing New Hair Market are different from other Hennessy wines.
It is reported that this wine is called Wandida brewing, whose importer is Shanghai Haotuo International Trade Co., Ltd.. Besides, it is claimed to be produced by the French Hennessy on its back mark. Another large bottled "Vedam wine", called "the shop treasure" and priced at CNY 99,999(€12826), is claimed to be produced by Hennessy as well.
However, Moët Hennessy said that it has never licensed Shanghai Haotuo International Trade Co. Ltd. to produce its wine and these products are also not Hennessy's products. This illegal act is a serious violation of the corporate reputation.
Police officers also found several other products and a number of packaging gift boxes which are printed with words of "French Hennessy produced" in its store house, a total of five types such wines. The store's retail price tag shows that the prices of these wines are between CNY 300-99999 (€38.51-12838). Police officers found a total of more than 500 bottles of such products in this store, and detained these products temporarily.

Many B2B platforms are selling these products
After hearing this news, WBO searched the Internet for the wine called "Wandida" for more information. WBO found that the product is available on multiple B2B platforms. The country of origin of this product is France, and its producing area is the Rhone Valley. Among them, Ningxia Micro-Mall shows that the product's shipping price is CNY268 (€34.38) and HC360.com shows the suggested retail price of this product is CNY2,260 (€290).
The origin of "Vedam brewing" is shown as the French city of Sabone, its manufacturer is Grapevine, Sabone, France, and the suggested retail price is CNY1,920 (€246).
WBO found that, in addition to "France Hennessy produced" message, there is the description of "the European Ouhangji Wine Competition Gold Medal". However, WBO did not find out any pages describing the award except this product.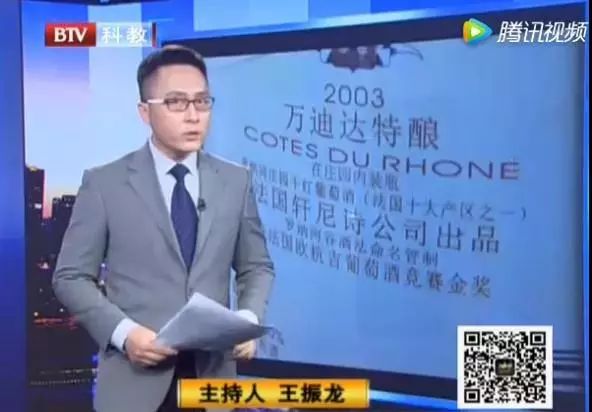 Importers involved in unfair competition disputes
WBO also finds out that the Shanghai Haotuo International Trade Co., Ltd. is claimed to be "the Chinese operator of French Hennessy and have corporated with many French wineries" in an investment website.
Mr. Li Yajun, an industry veteran who worked at Moët Hennessy's France headquarters, said to WBO: he has never heard of such a partner corporated with Moët Hennessy yet, and Moët Hennessy has its own sales company in China, which is the MHD jointed venture with Diageo.
It is worth mentioning that this website shows that the company has involved in an unfair competition dispute and a sales contract dispute.
Moët Hennessy has nearly 20 wine brands
The full name of Moët Hennessy is Louis Vuitton-Moet Hennessy, short for LVMH. It owns various wine brands, including CHÂTEAU CHEVAL BLANC, CHÂTEAU D'YQUEM, Clos des Lambrays, Newton Vineyard, Cape Mentelle, Cloudy Bay, Bodega Numanthia, Terrazas, Cheval des Andes, Dom Pérignon, Ruinart, MOËT & CHANDON, Veuve Clicquot, KRUG, MERCIER, CHANDON and other champagne or sparkling wine brands.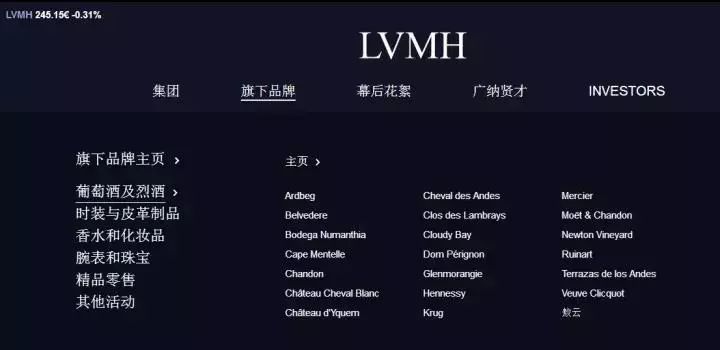 Moët Hennessy's wine brands extends many countries, including France, Spain, Argentina, the United States, Australia, China and other wine countries, but according to Li : he has never heard that Moët Hennessy has vineyards in the Rhone Valley.
Li also pointed out that in France, people know that Moët Hennessy company is called LVMH, and there is no such statement of French Hennessy.