Five Major Features Concluded From CFDF
2018-03-28 09:18
WBOGlobal
Write | Column writer Chang Yanan
Translate and Edit | WBO Kiwi
China Food and Drinks Fair (referred to as CFDF) is one of the biggest events in food and drinks industry, and it is also a window for us to observe and think about the development of the industry. As a business insider in the industry, I conclude CFDF of the year into 5 key words.
Fragmentation
Fragmentation is the real situation in imported wine industry in recent years, which are reflects in products, channels and operation modes. There is no absolute winner in the industry, each group is possible to be the winner.
Reformation of wine industry will speed up and industry concentration will increase. Real wine giant with brand popularity and sales volume is sure to appear in 5 years.
Under the fragmentation situation, there are two obvious changes in this CFDF, one is the rise of Australian wine, and the other is the increase of exhibitors in other countries and the decrease of French wine exhibitors.
In the Kempinski and Shangri-La Hotel exhibitions, I found a lot of Australian wine exhibitors, and many are the first time to participate in the exhibition.
Most of them expressed they have their own distilleries or wineries in Australia, and are willing to cooperate with the OEM products in addition to their own brands.
In addition to the rise of Australian wine, wines from Chile, Spain, Argentina, Italy and the United States also increased a lot in China, which contrasted sharply with the decrease of French wine exhibitors.
This is the inevitable result of market evolution, French wine is now facing full of challenges in China.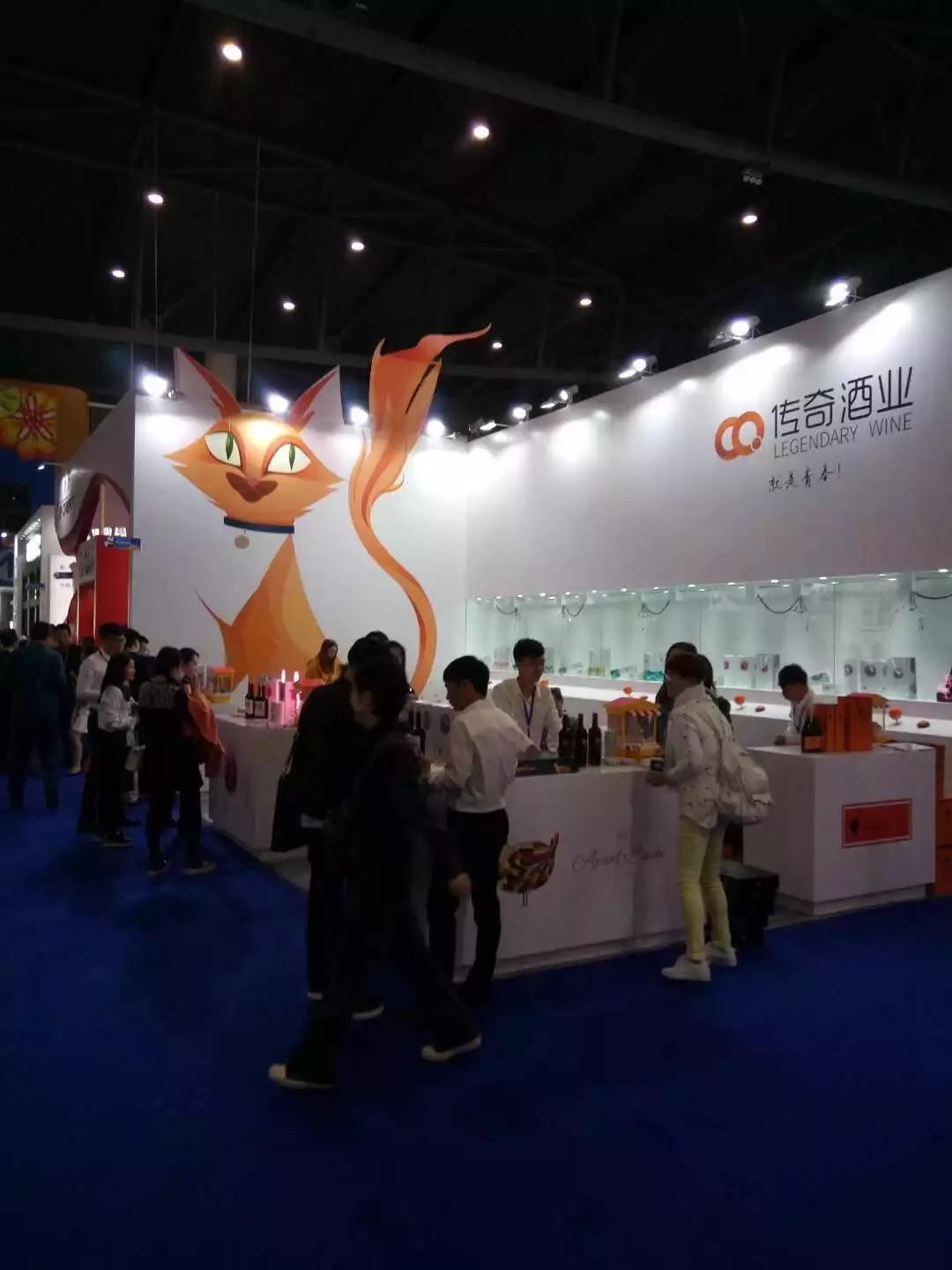 Focusing
Focusing on core products with limited resources is my obvious feeling experienced in CFDF. Compared with last year, many exhibitors' products are full and complete in categories, exhibiting with very diverse products. This year, many producers or wineries only bring their products that are mainly promoted.
This is a very good phenomenon. It shows that more and more producers or importers focus on their own advantages, or to build their own characteristics by focusing on resources.
In recent years, the development of imported wine looks very optimistic, but homogenization is also serious. More vintners pursue short-term earnings, resulting in the disorder of industry competition and the profitability of the industry.
The focus of products shows that more and more producers are thinking about how to participate in wine competition continuously and effectively, and how to create characteristics in further developement.
Innovation
According to my observation, many producers and importers have carried out innovation strategies in combination with the actual consumer preferences and market situation. The most obvious is the packaging upgrading, especially in the bottle and label design. They are trying to build own characteristics to facilitate recognition for distributors and consumers.
There are two products that are impressive, one is from an Italian producer, launched 7 red single product with heavy bottles, and decorated with cardboard gift in packaging (Italian styled design) and six wooden boxes, in wine itself, full bodied, fruity taste made it even recognizable. Another wine is a product for young people, and their slogan boosts 'youthful'.
Data integrating
For the first time, I saw the Internet section in CFDF. Although there are not many exhibitors, the establishment of the separate exhibition has already explained the influence of Internet on wine industry.
In addition to the JD.com, one of the most well-known online platforms among Chinese consumers, CITYBOX, Syslab and a number of enterprises were showed technical support, its a new mode of cooperation, service platform in the field, including self-serviced wine retail etc.
There is a big opportunity for wine industry through the application of new technology, big data collection and analysis.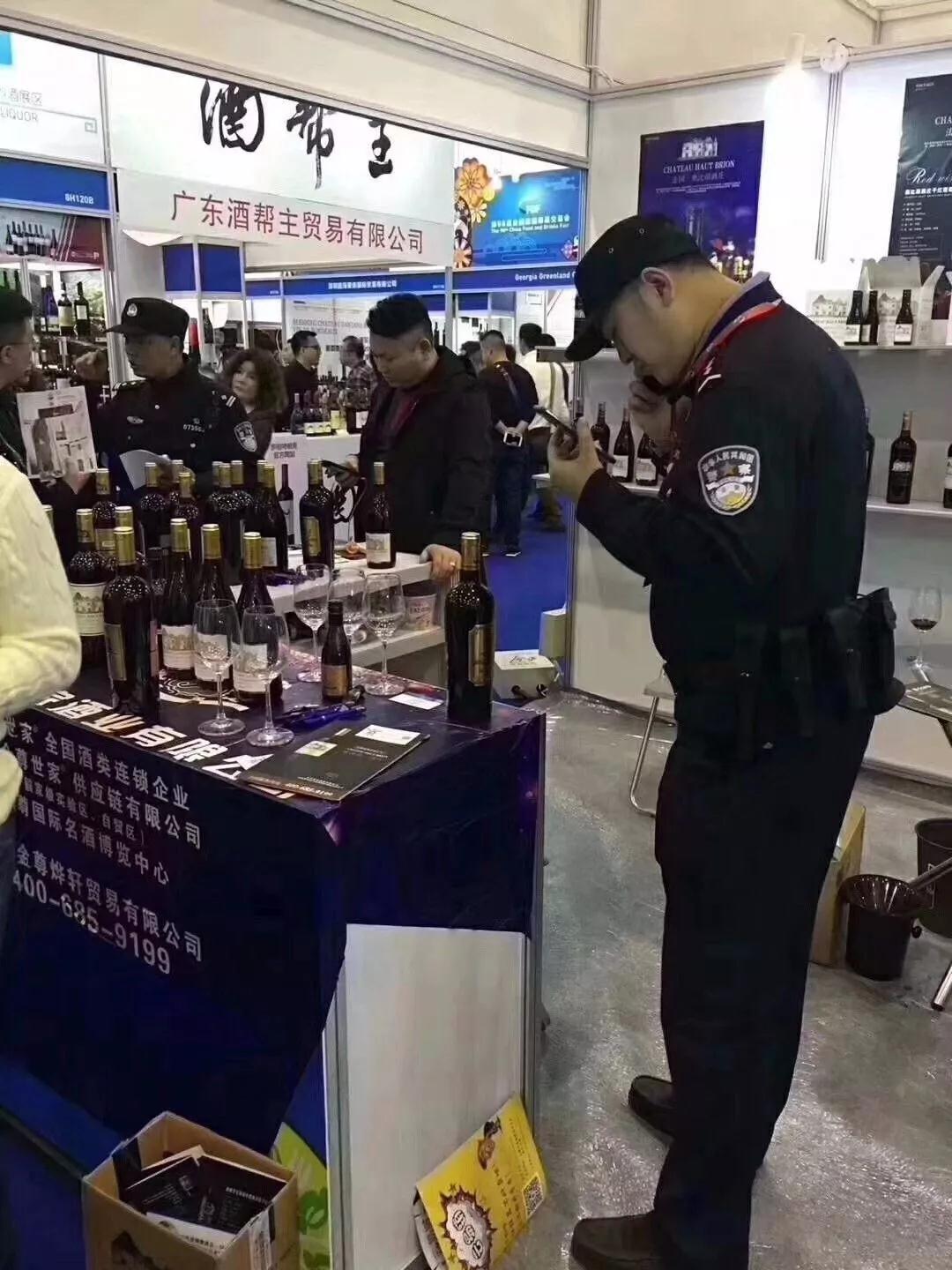 Intellectual property rights
During my days in hotel exhibition and official exhibition center, some brands are still pretending and made like famous ones.
Fortunately, intellectual property right has intensified in the official exhibition, an exhibitor of the allegedly infringing products were seized in the scene.