Why"Copy Cat"Wines Often Appear in Third or Fourth-Tier Market?
2018-06-11 17:18
WBO Global
Write | WBO Team
Translate and Edit | WBO Kiwi
Last week, WBO reported that many domestic less-known wine brands were identified with quality problems in the first half of this year, and most of these cases occurred in the third or fourth-tier market.
Why do third or fourth-tier cities provide ground for this kind of wine? WBO has conducted in-depth visits and analysis.
There are many "Copy Cat" wines in wholesale channels
According to Fang Yi, a fine wine retailer in Changsha, introduced to WBO: There are many "copy-cat" wines in Hunan province, especially in some wholesale market in Changsha Gaoqiao. The main clients of these wines are small scaled liquor and tobacco shops in villages and towns.
Jia Pei, a distributor in Chengdu, said: Food and drinks wholesale center in Chengdu also has such wines, which are often labeled with certain Chateau, however, with its back label written an unknown Chinese producer.
"Copy-cat " wines targeted at some Chinese liquor distributors
The owner of one retail shop disclosed that a wholesaler promised to give him some wines for free when he bought Chinese liquor from him, and these wines are suspected of infringing upon intellectual property, which is considered to mislead the market.
The wine retailer showed WBO this wine, which was marked by "sketch Castle", "badge", and the words of LEFTSHORE LATOUS, which showed the product called "left bank red wine".
But the producer is based in Yantai and has a food production license number (SC code). It is obviously a domestic wine.
"A lot of Chinese liquor distributors, they think that consumers seldom know wines, that's why they spend no time on wine quality research, and sometimes even drink with Sprite, so they just sell wines at their own will." Jia said.
Indeed, the first half of 2018, terminal stores which are identified with food safety problems are mainly found in local shops in third or fourth-tier cities.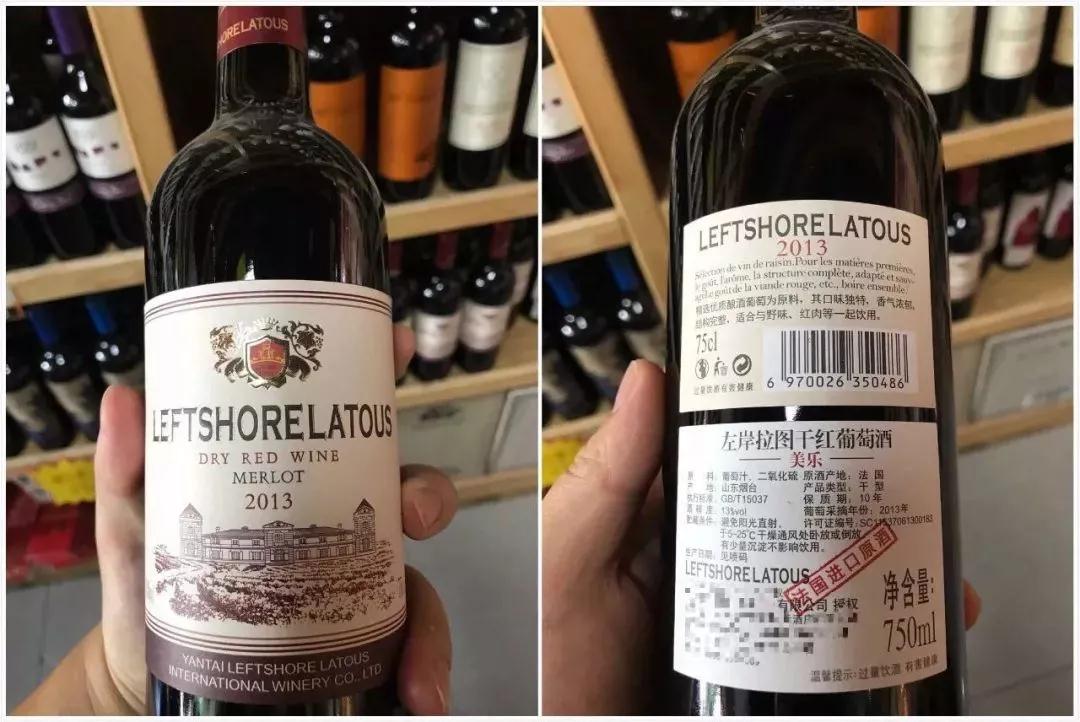 Consumer's brand awareness is not strong in township market
Zhuang Zuomao, a distributor in Fujian, introduced: the appearance of this disorder is mainly due to the fact that both the consumers and the wine distributors do not have much knowledge on wines. When they feel the wine looks like a certain famous brand with low purchase requirement and easy to be the sole agent, which also have profit, this will be best choice.
"Many consumers are not so sensitive to these brands. Under 80RMB is acceptable among most consumers." Zhuang said.
Consumers in third or fourth-tier cities began to "know wines" and real brands has entering into them.
Wang Canhui believes that more consumers in the third or fourth- tier market are becoming "aware of wines', and real brand has more potential in these markets, which is definitely a trend.
In fact, during recent 2 years, some big brand has been promoting to win consumers in such cities, such as Changyu Noble Dragon and Changyu Zenithwirl. Changyu brand side is in line with local distributors to promote, brand ambassadors and winemakers will support local distributors to hold tasting events. It is worth mentioning that the property protection of Changyu is also quite awesome.
According to another observer, Penfolds Rawson's Retreat performed well in the third or fourth-tier market due to its consumer-friendly price. And TWE is also planning to promote its brand in the third or fourth-tier market in the next fiscal year.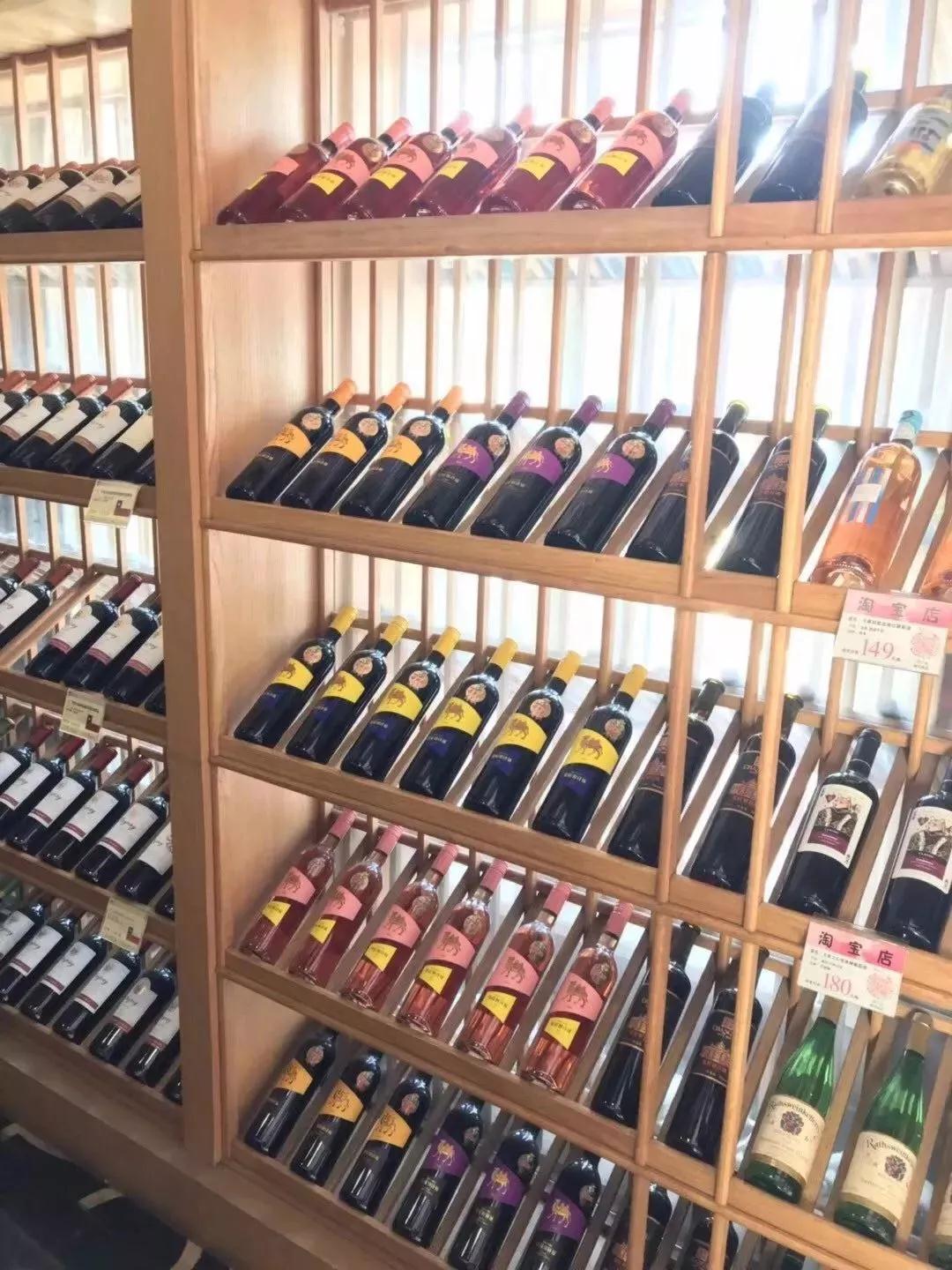 Real brands should focus on local stores
According to our research, wine priced about 100 RMB is very suitable for third or fourth-tier cities. After all, many "copy cat" brands are just at this price range.
What problems should the real brands notice?
In this regard, Shen Yi, vice president of Grand Dragon, analyzed: first of all, wine brand must promote to the main sales outlets of every township, and our sales should take the initiative to contact retailers. To occupy an important area in retail shops and leave no more area for other brands. Then wrap up the storefront signboard with our own brand.
"Secondly, real brand must have a professional anti-counterfeiting and safeguarding team serving for sales. At present, many domestic wine brands have such team. It's very important", said Shen.
Some business insider in wine industry pointed out that many commercial wine products with high popularity in the first or second-tier cities should go to small regional channels and take the initiative to promote in third or fourth- tier market.
After all, real brands are more powerful in its resources, and have a famous endorsement, and more influential than "copy cat" brands. This will also enhance the penetration of big item and create greater profits for brand owners.
"As long as the big brands pay more attention to the blue sea market and the interaction of consumption upgrading, it is believed that within 3 years, real brands will occupy the dominant position in third or fourth-tier market", said the observer.